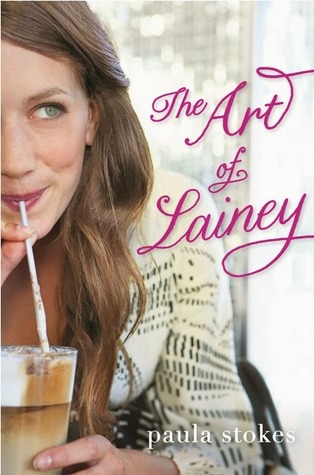 Soccer star Lainey Mitchell is gearing up to spend an epic summer with her amazing boyfriend, Jason, when he suddenly breaks up with her—no reasons, no warning, and in public no less! Lainey is more than crushed, but with help from her friend Bianca, she resolves to do whatever it takes to get Jason back.

And that's when the girls stumble across a copy of The Art of War. With just one glance, they're sure they can use the book to lure Jason back into Lainey's arms. So Lainey channels her inner warlord, recruiting spies to gather intel and persuading her coworker Micah to pose as her new boyfriend to make Jason jealous. After a few "dates", it looks like her plan is going to work! But now her relationship with Micah is starting to feel like more than just a game.

What's a girl to do when what she wants is totally different from what she needs? How do you figure out the person you're meant to be with if you're still figuring out the person you're meant to be?
Check it out on Goodreads.
4 stars.
I'm literally so behind on all of my reviews, super sorry! I enjoyed this book, it was my first by this author and I liked her style a lot. I didn't really know what to expect, I just knew that it was an anticipated release this summer/late spring. Although it had a somewhat predictable and some might say cliche plot (boy leaves girl, girl tries to get him back with the help of guy friend and ends up falling for the guy friend), but the writing style was fun and I liked the characters. :) It was spunky and fun, Lainey was very unique and I really enjoyed her and Bianca's friendship. The way they used The Art Of War was great. It really had some wise ideas and I enjoyed the way the author had the girls apply them to the win-back-the-boyfriend-mission. There was also a bit of soccer thrown in, which I liked but as Lainey was reinventing herself in some areas and really looking at her life it wasn't focused on it as much. Which is alright, but I enjoyed the soccer-y parts :) I may have gotten a little bored here and there but overall I really did like this book and I would definitely pick up another book from this author and read it!